November is fast approaching and with it anticipation is building for NaNoWriMo. If you aren't familiar with this oh so sacred of writing holidays it's National Novel Writing Month. The main purpose is to buckle down and get that novel written! The word-count goal established by NaNoWriMo is 50,000 words. But the beautiful thing about this is that you can set your own goals and work at your own pace. The purpose is to push yourself to get all the words you can written, and while doing this you can surround yourself with like-minded people who are all pushing themselves too. For more info on this awesome month or how to find local groups, check out the NaNoWriMo site and follow them on Twitter @NaNoWriMo.

Now for a few helpful tips to ponder as you embark on your journey... First off, food!
It's important. You may get so involved in your characters and their world that you kinda forget you actually live in this one. But! never fear, your inner hunger will eventually remind you. And when it does, keep in mind these 7 foods that will help with brain power and concentration.
1. Walnuts - and they actually look like little brains. Go figure! :P

2. Coffee - surprised? Now the overly sugary drinks aren't the recommended ones...I know, sad face, right? But a cup or two of regular coffee first thing in the morning has been shown to help with brain focus and concentration.

3. Dark chocolate - the caffeine and brain-protecting antioxidants do the same as coffee. Sweet, right? However, too much of a good thing can be just that.

4. Berries - they're the best anti-aging food around. Plus, they protect the brain from oxidative stress.

5. Spinach - whaa? Popeye didn't eat it for nothing! It's chocked full of vitamin E, which helps increase brain tissue and dopamine that control the flow of information to the brain.

6. Carrots - they help to restore memory. Forgetting what color your hero's eyes are? Go all Bug Bunny...it'll help!

7. Fish - why? Omega 3, baby! This will give your brain a huge boost! And eating it weekly will help reduce the risk of stroke.

Now, where to go to write? You'd think your local coffee shop, right? Well, according to some research, this can be distracting.
Men with Pens say their number one pick for a writing cave is...the library!

A wonderful tool for helping get prepared for NaNoWriMo is having a guide. One of the really great ones out there is The Six Stage Plot Structure by Michael Hauge.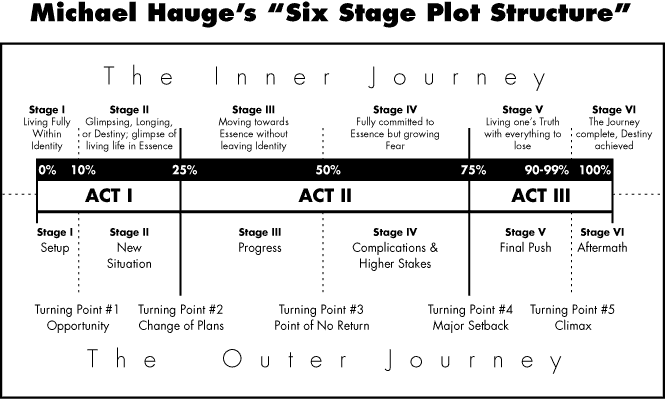 All right, writers! Now that you're prepared...go forth and write all the words!
Give in to the story. Feel it. Let it control you. Go wild. You can edit in December!! ;)